JOIN OUR FAMILY 🎈
What we've learned over the years is that there is a certain point in everyone's career when 'Join Us' pages become interesting. Since you are reading this we assume that this might be the case for you as well – let's get to know each other!
Our core values
We respect each other

We value people's diversity of strengths and weaknesses. We encourage continuous personal development and value individual commitment. We value responsible, goal and solution-oriented behavior. We keep our promises. We recognize mistakes and do our best to learn from them. In doing so, we strive to be better as a colleague and as a person.

We value sincerity and openness

We value a transparent and open working culture, where we perform as a work-family. We can talk freely to each other on any topic. We help and support each other. When something is done well, we recognize each other. We give constructive feedback, help and support each other to find possible solutions in case of mistakes.

We value long-term relations

We build partnerships based on trust and cooperation. We strive to always deliver on our promises and for mutual satisfaction. We strive for changes that improve the business of our clients and partners. We work hard and give our very best, so our cooperation will create a positive experience for all parties involved.
Who we are?
You are your superpower

Large companies like us can sometimes come across as cold and anonymous. At Finestmedia we do not expect you to lose your personality - quite the contrary! Each of our team member agrees that our aim is to grow as people, not just as an employee. Discover your full potential and let's grow together.

Success is more than money

To us, success isn't measurable in enormous growth numbers, hundreds of completed projects, or millions of turnover each year – our definition of success is encouraging positive change in society. E-commerce, electronic administration and cost-effective e-governance technologies are shaping the future of people, entire business areas and even countries. We know the rules to the digital age and we rewrite them.

What motivates you?

We don't want to talk about our long lunch breaks, our state-of-the-art office or free snacks (although they're all pretty impressive, too). We want to know what's important to YOU and make you feel valuable. Let's get to know each other!
How employees feel about working in Finestmedia?
When I was offered a permanent position at Finestmedia after my internship, I knew I had found my place. This company and these people have helped me grow more than I have in any school or previous position. I am committed because I know my work here has an impact – contributing to the success of Finestmedia has allowed me to introduce a new approach in the organization, challenge my skill and ultimately feel pride for my own and my team's accomplishments.

Lisette

Marketing Assistant

I joined Finestmedia almost 13 years ago, but it has never felt like I'm working in the same company. The projects and clients have been different, all impactful and offering new opportunities to learn. Some of the best people I've ever worked with are still here around me, they have become my family. Especially one exceptionally smart and beautiful colleague with whom I started a family of my own.

Dmitri

Software Developer

When considering joining the Finestmedia team, I wanted to be sure that I would get to work on something fascinating and develop my skills in a completely new role. Both my expectations were met! Today, I work on the most interesting and challenging project in all of my career with different technologies, applications and partners for a truly agile and impact-driven client. I contribute to our project as an analyst and project manager but I also get to apply my newly required Java developing skills.

Reelyka

Analyst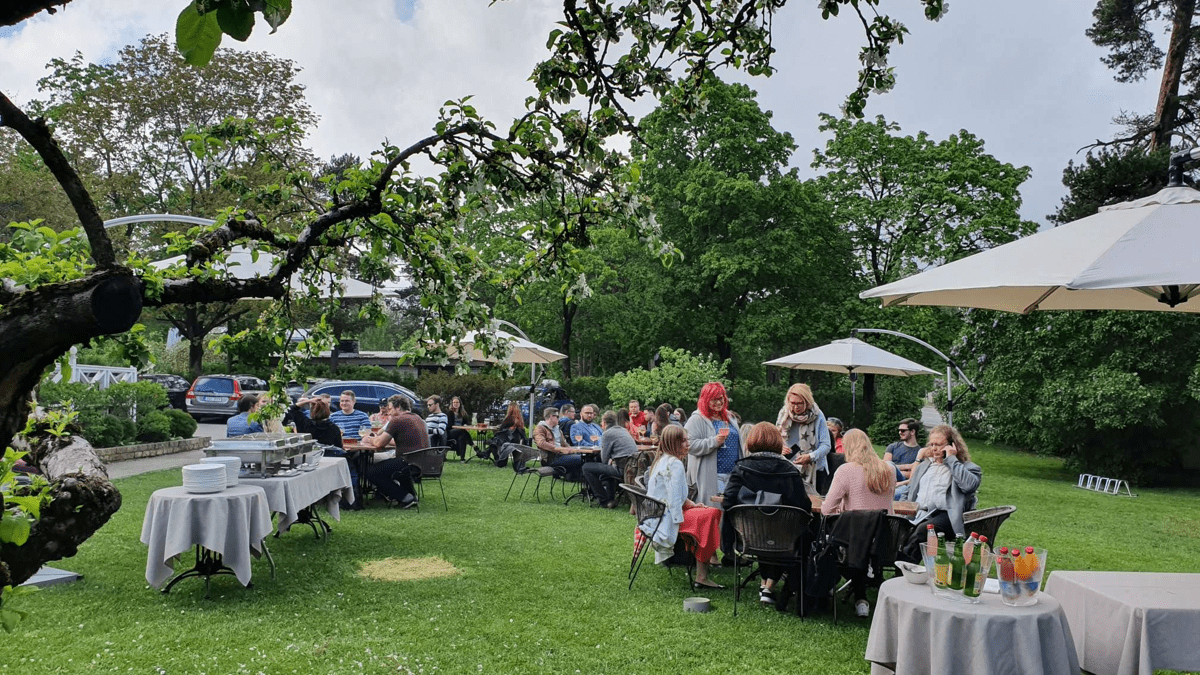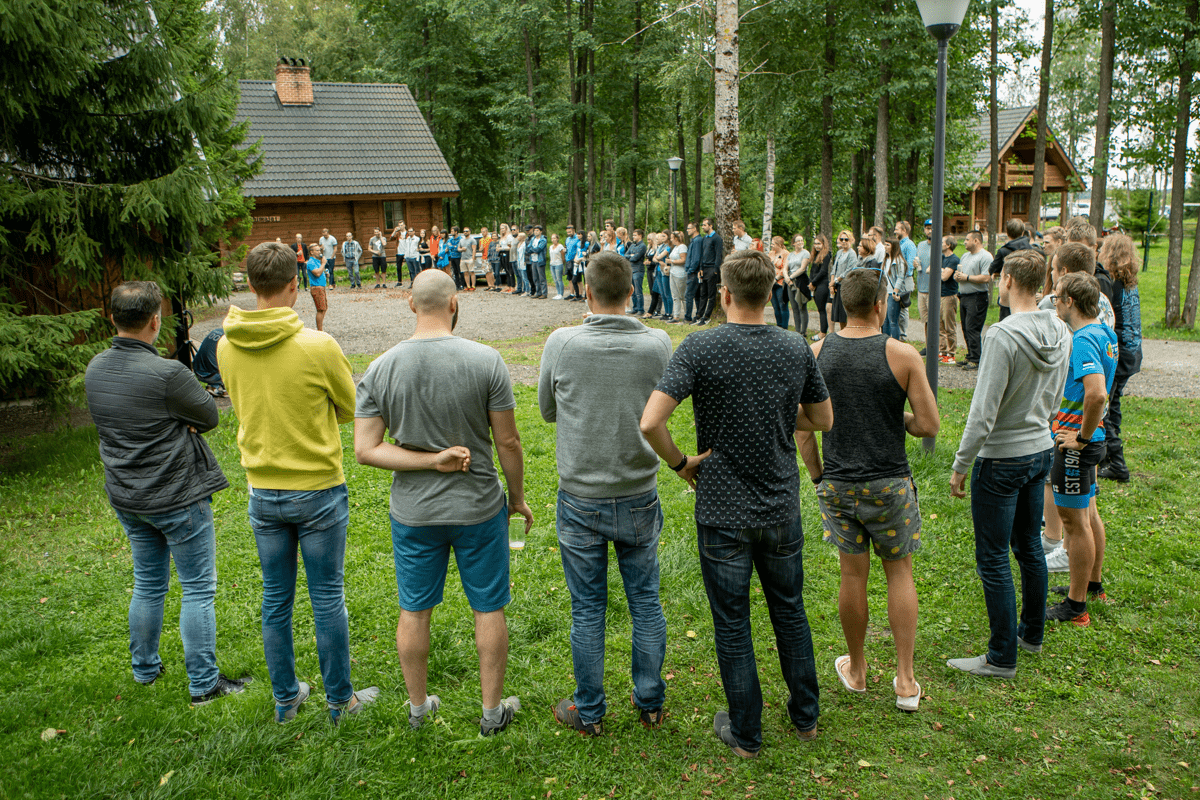 What we offer extra?
Loyalty program

Years of experience with us matter! 1/3 of our employees have worked with us for 5+ years.

Online learning

24/7 access to thousands of online courses in Pluralsight or some other platform.

Company swag

Onboarding package, gifts for personal celebrations and sportswear.

Stebby money

Your physical wellbeing is a foundation to your mental wellbeing. Like they say, your body is your temple.

Traditions

Online or offline, indoors or outdoors. Traditions need to be kept alive! Something seasonal for every year.

Team events

Your team is your people! Get inspired by working together and having fun together.

Health insurance

An opportunity to choose an annual health insurance package from Confido. Get free coaching and the best medical service.

Referral bonus program

Earn a nice bonus by bringing more cool people to work in our community.

Massage in the office

Relax your muscles and charge yourself with a one-hour massage session.

Fully-equipped kitchen

Take a break and enjoy our wide selection of free drinks and snacks in the office. All equipment for cooking included.

Grow your team spirit!

Join a sports team in badminton, basketball or disc golf. Have online pilates or put together a sports team of your own preferred activity.

Investments in sustainability

We make recycling easy for you. Want to ride your bicycle to work? We offer parking and washing opportunities.

Free parking

Our office in Tallinn is located pretty much in the center. Monthly parking fees are compensated.
How to find our office in Tallinn?
Step 1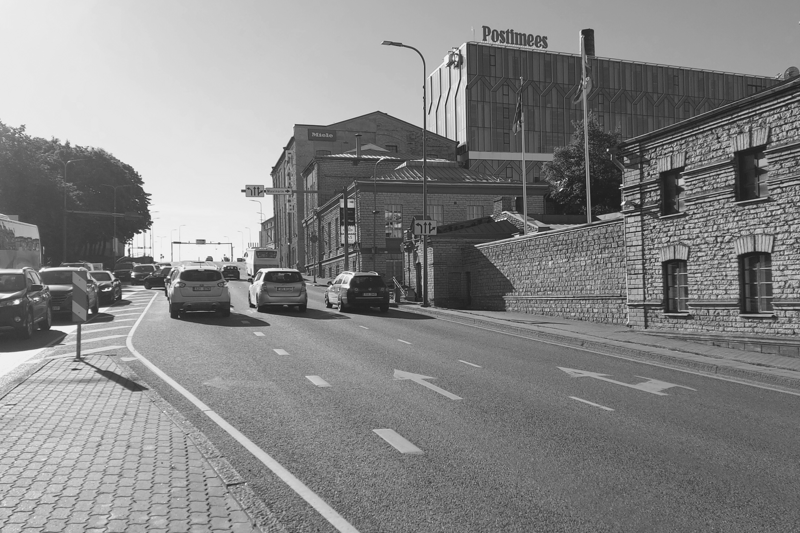 When you are coming from the city center direction, you can find Fahle business block on the right, next to the Postimees building.
Step 2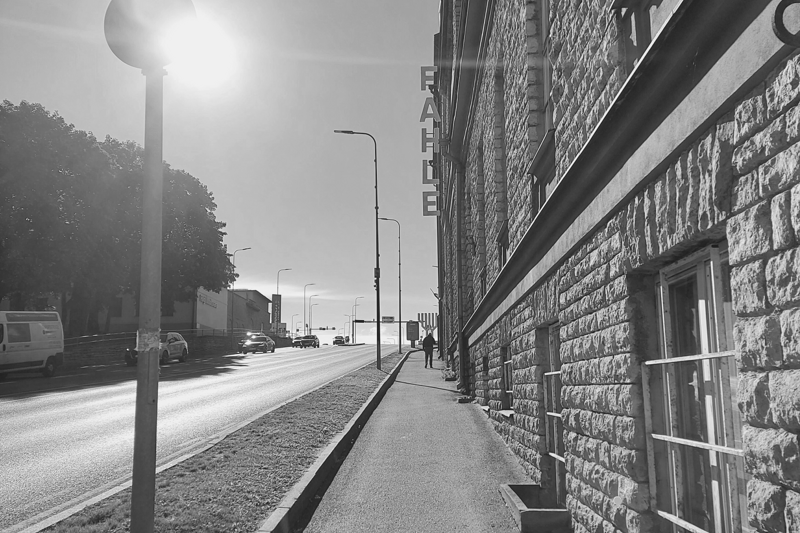 You can see the big Fahle sign. Keep on moving.
Step 3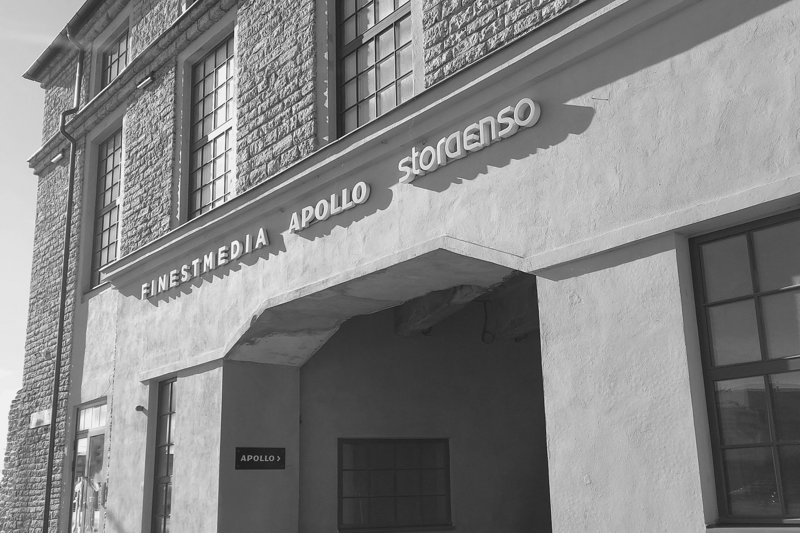 You have reached our "gate". Come on in! If you are coming by car, you can park in the courtyard and enter your car`s registration number at the front desk in our office.
Step 4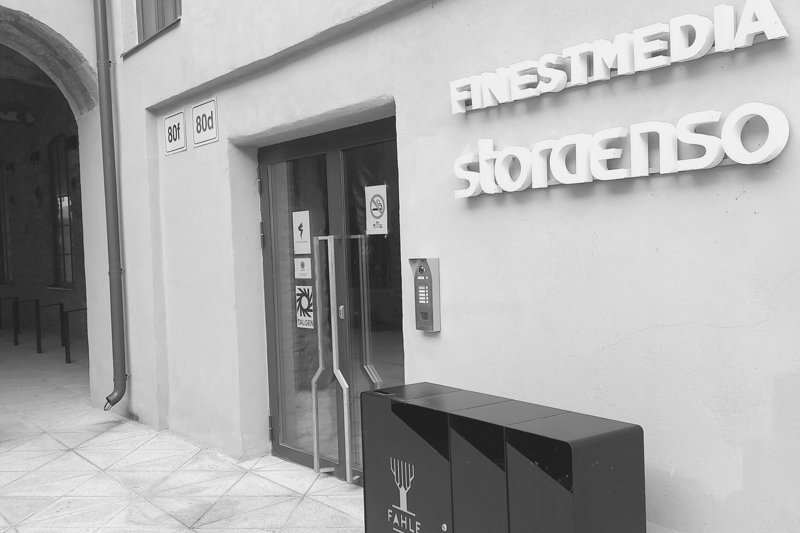 On the right end corner, you can find our logo next to our front door. Ring the doorbell, please.
Step 5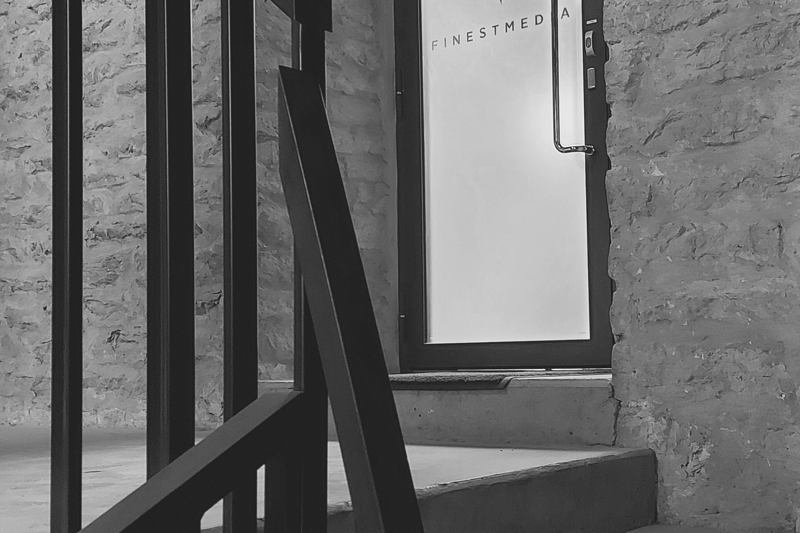 Take steps to the 3rd floor. Give another ring if the door isn`t already open. Welcome!
FAQ
Yes, you should get an automatic email. If you do not, please check your spam box.

Teamtailor is our preferred channel but any other channel works well also.

No, don`t worry if you don`t have a CV or it`s not updated. If you would like to share your experience through some other format/channel, we are open to everything. We can help you create a CV when you join us.

Few words would be nice but don`t worry if you don`t have a cover letter. For technical positions, it`s not mandatory.

Sure you can. In fact, we would highly appreciate it!

We take time to get to know you and your skills. Hiring for technical roles includes a technical interview or home assignment. For sure you can get to know your future manager, you can take a look at our office and meet other key stakeholders. We sometimes ask you to do a personality assessment, a test to allow you to show your personality even deeper.

For some positions, the hiring process is constant throughout the year, for example, Java Developer.

Always remember that we want to see who you really are: your strengths and values. And learn about your journey, what have you experienced so far. It`s really more of dialogue because you also need information from our side to choose us as your future employer. We strongly value honesty and would like to share/ask for expectations. You can take a look at our web and social media sites just to get the first flavor of our business and people.

Sure you can. We will take a look at your CV and might ask to save contacts to our talent bank for future hiring purposes.

One job ad may bring potential candidates with different experiences and we don`t want to set any limits. A salary range should be fair, if your expectations are rather in the high end, we`d like to learn what`s behind the number.

We are capable of organizing the whole process online but if possible, we sometimes ask people to come and meet in person, show our office and have a nice cup of coffee together.

Usually, we get to it during the first interview. First, we ask your expectations.

Yes, we do. Share your expectations and let`s see how we can make it work. Finestmedia is flexible and open to people who are studying, raising children, or building their own business in parallel.

We have many B2B contracts, it really depends on the conditions we can agree on.

From time to time we offer internship opportunities. We have experienced very positive outcomes of such agreements and many people working for us today have started off as interns.

Of course, you can, country borders are no longer an issue. Working remotely is totally fine by us but we do need to consider time zones, language skills and legal administration.

We do have some projects where speaking English is enough. Also, we are well connected with our partners and can offer work with them through us.

We do understand that the requirements list can be long and are flexible in some cases. It depends on the requirement really, there are some absolute "must-haves" but also areas where we can be more flexible and offer learning opportunities.

Yes, that will not be a problem. We have offices and probably will invite you to some in-person events, meetings and other gatherings but we almost always provide an online participation opportunity.

The first rule is to get the job done! We would like you to join some of our regular meetings and they are usually scheduled during morning hours. Meetings that have open discussions or team collaboration require live participation.

The first thing Finestmedias usually mention is its people. Our friendly and honest atmosphere where you don`t need to play any games, just be yourself. Managers are your partners and their doors are always open. We don`t have hundreds of people, loads of bureaucracy and everything regulated. We have a community that's built on support, respect and long-term relationships. We offer stability and a voice in the company.

Of course, we are always happy to greet you in our office space. If you want to plan a group visit, write to cv@finestmedia.ee.
About Finestmedia
Finestmedia is a strategic digital transformation partner and a leading Baltic/Nordic ICT company, founded in 2000. Client services include expert consultation services and IT-solutions such as: e-government infrastructure solutions, government registries and databases, e-service and self-service environments and more.
Finestmedia offers expert business analysis, creative engineering and reliable support for smooth operations; both for the public and the private sector.
Already working at Finestmedia?
Let's recruit together and find your next colleague.